8 Ways to Keep Your Teeth Healthy. A smiling face becomes more attractive and charming if you have white teeth that are clean and perfect. Healthy teeth need proper and lifetime care for managing to escape from premature tooth loss. If you are admired for your nice and beautiful teeth then it is necessary to have cared for your teeth on regular basis for keeping them up. Healthy teeth and gums make breath refreshing and protect from any disease. Here are 8 ways that are extremely beneficial for healthy teeth.
Nighttime Teeth Brushing:
It is a general recommendation to brush your teeth twice a day but most people do not take it seriously and avoid brushing their teeth at night time which is irreparable damage foe teeth. we spent the whole day eating and drinking, hence the small particles of food stuck in teeth that are necessary to clean because people who do not have a habit to brush at night time, these food particles become stinky overnight and causes harmful bacterial production. Harmful bacteria produce stomach and teeth plaque.
Brush Properly:
It is very important to brush teeth effectively with a good past. Poor brushing leaves a bad impression of your teeth like you have not brushes them. Take 5 minutes for moving the brush in a circular motion and gently in the outer and inner sides of the teeth. Motion brushing is helpful;l to remove plaque and tooth decay. Keep clean your teeth for a refreshing breath and attractive smile.
Don't Avoid Tongue:
It is a general concept that people brush their teeth but do not clean up the tongue that is a wrong conception but also plaque does not only exist on your teeth but also on your tongue so it is necessary to brush your tongue every brushing time.
Must Use a Fluoride Toothpaste:
Toothpaste is a great matter of concentration and the most essential thing in the selection of tooth past is to choose a fluoride paste that protects teeth from plaque and decay by killing harmful bacteria.
Teeth Flossing:
Flossing is as essential as brushing. Flossing and brushing are interconnected because both work for your oral health as brushing removes all dirties on the teeth while flossing makes teeth spaces clean where is hard to reach brush and the hidden places of the mouth that are vital to clean otherwise these areas becomes favorite for thew production of bacteria. According to Jonathan Schwartz, DDS, Flossing is a genuine way to make gums protective and clean from plaque as well as inflammation. Flossing may be difficult for your young children and an adult but its solution is fine by using flossing tools that are supportive to have nice flossing as these flossers are easily available in the drugstore.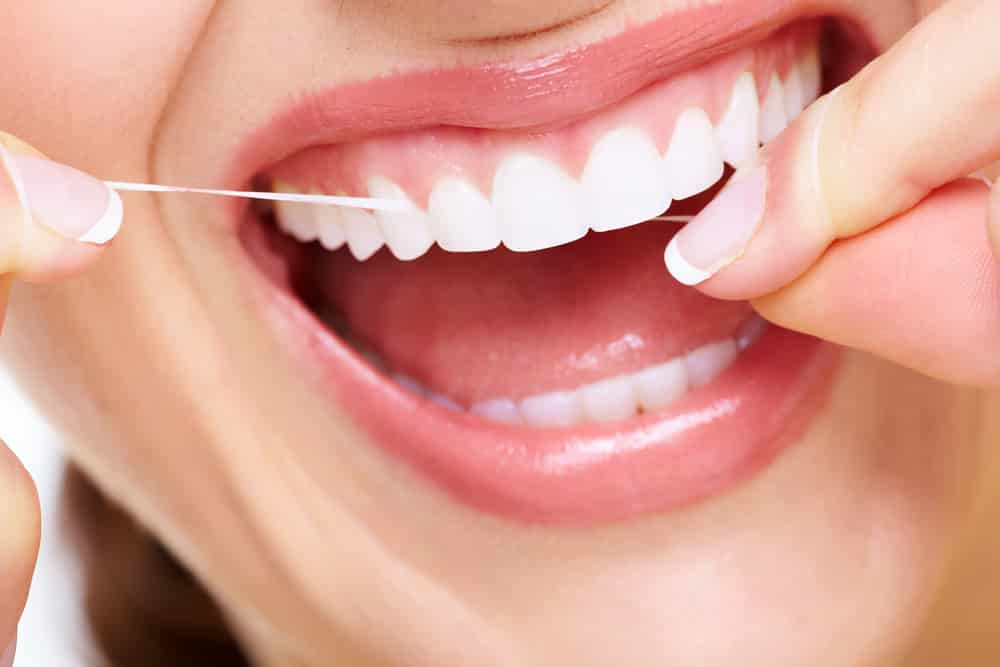 Use of Mouthwash:
Mouth wash is available in the market and its advertisement makes it necessary to use but at a large number of people don't use mouth wash because they cannot consider it necessary but actually mouthwash is really good for oral health because it kills germs, refreshes breath by finishing bad odor, and mouth wash is also helpful for tooth decay and plaque.
Drink Plenty of Water:
Drinking excessive water is beneficial for oral health. Dental generally suggested drinking plenty of water after a meal that will wash out small particles and restrict germ production.
Eat Crunchy Fruits and Vegetables:
Fresh fruits and vegetables should be eaten daily because vitamin C and phosphorus keeps teeth strong and white. Eating crunchy vegetables is also good for gums and bacterial protection. Fresh fruits and vegetables are rich in fiber.