Best Exercise To Reduce Double Chin. A beautiful face is the dream of everyone and the most attractive face shape is v shape but sometimes with the weight gaining, the facial shape also changes particularly double chin is an unwanted addition in face beauty. It is a common issue that develops due to a layer of fat under chin bone and it is also accusers due to age growing but it does not need to be worried because this article is amazing to reduce extra chin fast that causes a double chin. There are different tricks, methods, and exercises that woks rapidly to maintain face shape and also useful to give a good shape to your face. The main thing is a facial exercise that works slowly but permanently gives rid of the double chin. Although these exercises are not scientifically approved yet it can not be said that this exercise is not effective. Several exercises are supportive of reduces chin unwanted fats.
Straight jaw jut:
Straight jaw jut is a simple exercise that is not difficult to do and requires to tilt the head back and look towards the ceiling, try to push jaws towards chin-scratching, and count till 10 by holding jaw. After that relax your jaw and leave your head in a neutral condition. It is not time taking and needs just 10 minutes in your daily routine.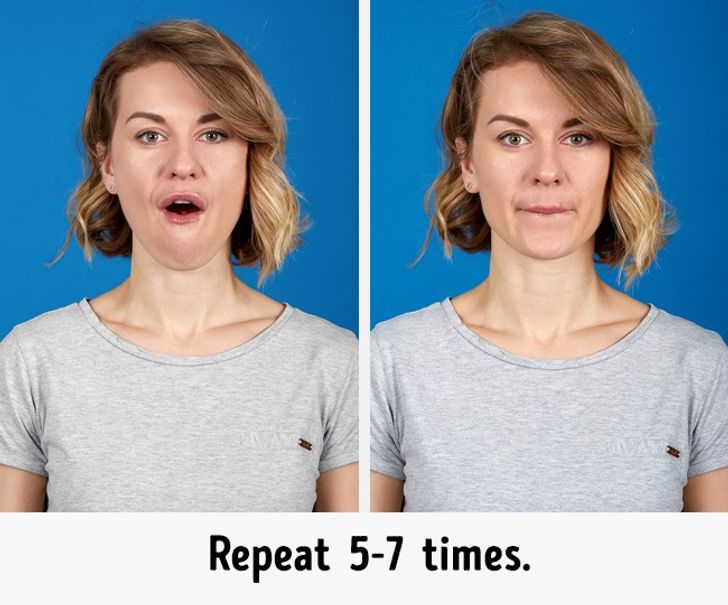 Ball Exercise:
It is an enjoyable exercise that makes you also a laughing stock. It needs a ball that is kept under your chin and press your chin gently down against the ball. It should be repeated 25 minutes daily. It will be helpful to reduce chin fats rapidly and decrease its apparent condition.
Tongue stretch:
It is a strange exercise but it is also fruitful if it is repeated several times. It needs to look straight and towards the front side and stick your tongue as you can. Move your tongue upwards and downward 10 times. It is a simple tip that requires only 15 minutes of your time.
Pucker up:
It is an amazing exercise that is enjoyable. You need to look towards the ceiling and puck your lips as you are going to kiss the ceiling and repeat this motion 20 times. It is effective to reduce the lyers of fat under the chin and shows the result in 1 month in giving a perfect shape to your face.
Neck stretching:
Neck stretching gives good movement to your chin. It is not tough as it needs to stretch your neck backward and press your tongue upwards, repeat this process for 10 minutes only.
Chin Reduction by Dieting:
Mostly double chin appear due to overweight that should be controlled at the starting points because it becomes hard to handle in case of overeating. Hence it is necessary to follow a dieting plan to reduces weight and the chin automatically changes with the weight decreasing. First of all, it is essential to avoid using fast and fat foods that cause weight gain. It is being used fresh fruits and vegetables instead of heavy and carbohydrates food. Do not use refined grains but use whole grains. Make as routine to take green tea daily. Exercise is most important and spends 1 hour in physical activities. Processed and canned foods increase weight fast so that it should be avoided strictly.
DOUBLE CHIN TREATMENT:
It is crucial that you should have a complete diagnosis that what is the actual reason for your double chin. But if your double chin appears due to a genetic issue then here are several treatments for its treatment that are recommended by your doctor according to the condition.
Lipolysis:
Lipolysis is also called liposculpture. lipolysis is a process in which chin fat is melted by laser heating. It is a common way to reduces chin fat but it is used mostly by the professional and it is an expensive way of treatment. Lipolysis can decrease fat only and it has not any other skin benefits. It has many side effects including, swelling, injury, pain.
Mesotherapy:
Mesotherapy is an invasive process to reduce fat that is treated with an injection. It is proved by medical research this way of treatment is not much beneficial but has a lot of side effects. It is a painful process that is also time taking in its recovery. It needs more than 20 injections of deoxycholic acid per treatment for chin fat. It is along the process and it has 6 sessions to complete. But it should be kept in mind that deoxycholic acid can cause a serious nervous breakdown. It should be treated with a surgery specialist dermatologist. It is not a short timing treatment and needs lit of time to reduce your double chin.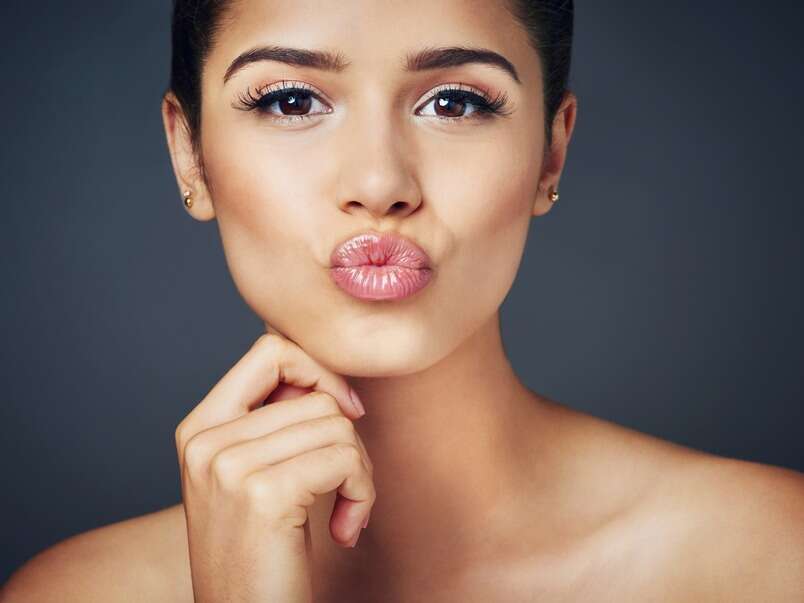 Conclusion:
Double chin is a difficult and time taking process and needs patience. Exercises and diet plan is more beneficial as compared to the laser and other treatments because they are painful and have a lot of side effect. Hence it is better to have a healthy diet plan and do exercise daily that will very beneficial for weight controlling and will not let to develops double chin.