Digestive Diseases, Causes, Symptoms, treatment. Digestive diseases are becoming common among the masses due to poor foods and fast foods because fast, as well as processed foods, have not a good quantity of balanced vitamins and minerals that are the roots of digestive diseases. The most common issue of the digestive system is gastrointestinal problems that also create many other health problems. People suffered in gastrointestinal problem feels hesitation to express but it is not a fact to be ashamed but also it can be treated and cured by your doctor and by adopting of eating fresh fruit and vegetable habits. In this article, some serious digestive issues are being discussed along with reasons, symptoms, and treatment because it is an age of technology and scientific knowledge so there is no scene of cureless diseases because it is easy to diagnose your health issues and can be treated till complete treatment but it requires a regular and complete corporate of the patient in order to be firm for getting rid these stomach and digestive destructed issues.
Gastroesophageal Reflux Disease (GERD)
Gastroesophageal Reflux Disease (GERD) is a common digestive issue that appears in form of burning in the middle part of the chest and it generally appears after a meal and makes it difficult to digest food even after many hours. It becomes a producer of bad breath, tooth erosion, burning in the chest, and nausea. It also happens due to eating fried and heavy foods and most people feel relief after changing their eating habits. But it is not its permanent solution and needs a proper diet plan and medication for getting rid of this unbearable issue. Some tips are also beneficial for Gastroesophageal Reflux Disease that are following,
Use fresh fruit and vegetables
Do not eat fried food freely
Avoid wearing tight clothes
Raised head while lying on the bed
Do not lay down instantly after taking food
Avoid smoking and drinking wine
In case of a serious condition, it is also treated with surgery and laser treatment.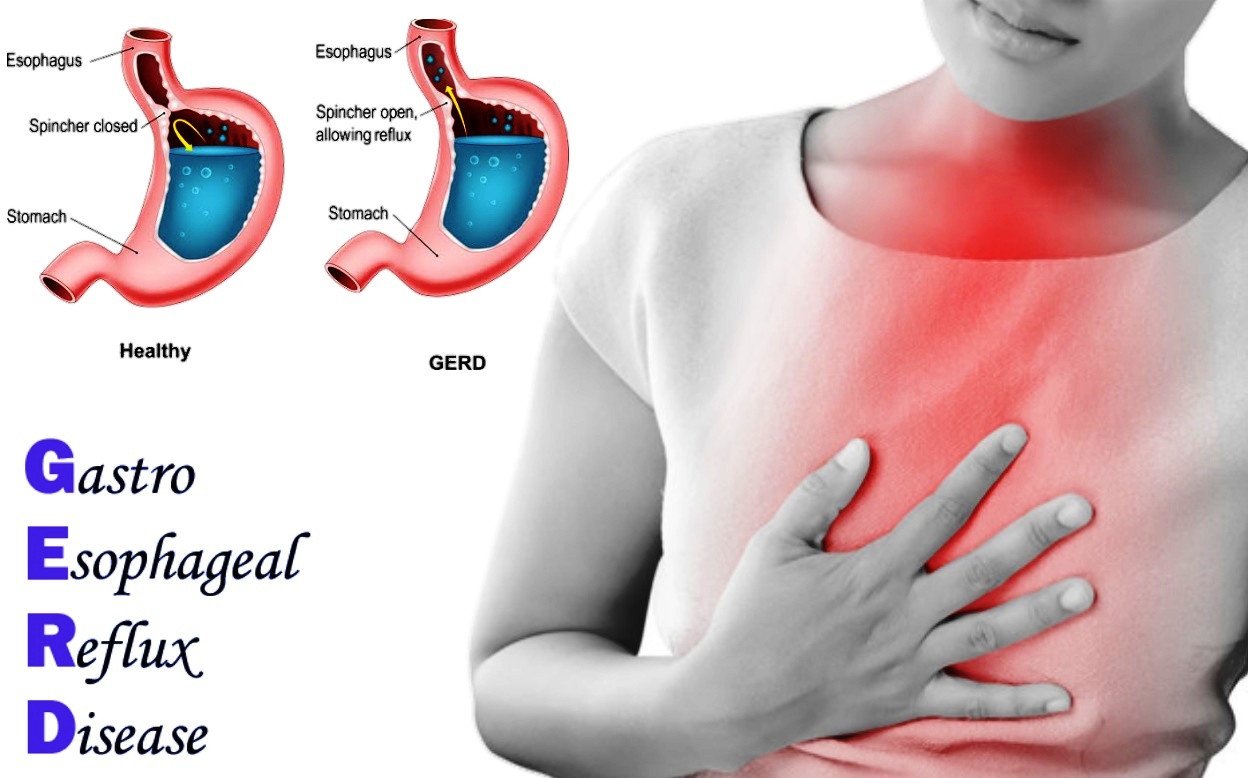 Gallstones:
Gallstones are hard properties that are existed in your gallbladder. These are tiny and heart-shaped sac that is stored and secretes bile for the digestive system. It is a common issue in the whole world. According to a recent health study, more than 1 million European people are suffering from gallstones that are formed due to high levels of cholesterol in bile and improper filling of the gallbladder. When ducts are blocked to lead gallbladder, they become a creator of sharp pain in your abdomen. Mostly herbal medicines and medicines can remove them otherwise its second solution is surgery.
Celiac Disease:
Celiac Disease is not a common digestive issue but it is not a simple term to recognize the celiac disease and more than 80 percent of people are misguided in their treatment because they have no idea that they are suffering from celiac diseases. It is a critical situation that occurs due to gluten that is a type of protein that is found in wheat, rye, and barley. Eating gluten is a serious threat to your immunity. Because it is severely harmful to villi that is a finger-like protrusion in your small intestines that support digesting food. Major symptoms of celiac diseases are bloating, diarrhea, constipation, vomiting, and weight loss. Celiacs also motive body fatigue, laziness, and depression.so it is necessary to avoid eating gluten foods including brown rice, lentils, soy flour, cornflour, and amaranth.
 Crohn's Disease:
 Crohn's Disease is a part of the digestive disease that occurs due to inflammatory bowel that can affect your stomach badly because bowel movement is the core of digestive health. Most people suffer this issue due to their family history and genetic problems. Its common symptoms are a pain in the abdomen, rectal bleeding, diarrhea, and fever. It s the best treatment is to avoid trigger foods like dairy products, carbonated beverages, alcohol, coffee, raw fruit and vegetables, red meat, and foods that are fatty, fried, spicy, or gas-producing can also help prevent flares.
Ulcerative Colitis:
Ulcerative Colitis is also a serious digestive disease that occurs due to bowel inflammation. Its major symptoms are abdominal cramps, bloody stool, vomiting, and pain.
Irritable Bowel Syndrome:
Irritable Bowel Syndrome is a common digestive issue that is very easy and simple to cure by adding some healthy and fiber-rich foods in your diet plan. It is better to avoid trigger foods in your foods and try to add whole foods in your diet plan that is necessary for a healthy lifestyle. Health harmed foods like wine, alcohol, caffeine, and starched foods that are sources of gas production. Major symptoms are bloating, nausea, vomiting, bad breath, and abdominal cramps. Yogurt is a fine solution to this digestive issue and avoids taking stress and tension.
Hemorrhoids:
Hemorrhoid is a common condition that occurs due to inflammation in blood vessels at the last point of your digestive tracks. Its general symptoms are pain, itch, constipation, diarrhea that are formed due to a poor quantity of fiber in your foods. Hemorrhoids can be treated by taking rich fiber foods, drinking more water, and daily exercise.
Treatment For Digestive Diseases:
Use of Whole Grains:
Whole foods are a rich source of fiber that is a wonderful solution to digestive disease but a lower quantity is found in processed foods so it is a good idea to add whole foods in your diet to be active and healthy. Cereals have a high quantity of fiber so it should be added to your breakfast. Corn flakes, barn flakes that are boosting up the level of fiber in your diet. if cereals are not your favorite then it should be added unprocessed food like cereals and wheat. Fiber is rich quantity is also found in brown rice therefore white rice and bread can be replaced with the brown breeds.
Baking is a favorite task for domestic women so it is not difficult to raise fiber level in your baking. However, you can use whole grains and floors instead of whit floors. Add more yeast in the dough that is rich in fiber. You can also make your cookies more delicious by adding unprocessed bran in cakes, muffins, and cookies that will be tasty as well as healthy.
Use Of Flaxseed:
Flaxseeds are tiny brown-colored triangular seeds that are known as life-giver food because it has countless benefits because it gives strength to bones and joints as well as good for strong immunity. Flaxseeds are rich with fiber and omega 3 fatty acids that make a low level of cholesterol. These seeds can be added to your coffee, cereals, and yogurt.
Use of Fresh Fruit and Vegetables:
Fresh fruit and vegetables are natural minerals and vitamins packed foods that are great healers and also good for the health of the whole body. Barries have a treasure of fiber so it is necessary to add blueberries, strawberries, and rasberries in your breakfast cereal for increasing its health and taste level. Try to take a fruit salad dish on a daily basis so it should be added in your food recipes. Take fresh fruit instead of juices because a glass of juice has no fiber but a single orange has 3g fiber and more than 70 calories.
How to Use Fruits and Vegetables:
Peel of fruit and vegetables have a good quantity of fiber so try to eat your fruit and vegetables with peel and don't peel off such as apples and pears. Use fresh vegetables in your soups and sauces. For instance, mix chopped frozen broccoli into prepared spaghetti sauce or toss fresh baby carrots into stews.