Essential Oils to avoid anxiety essential oils are fragrant and scented oils that are extracted from flower plants and fruit plants. It has proved by scientific research that aromatherapy is a great solution to relieve tension and anxiety. As it is an acknowledged fact that anxiety is a common issue of the present age that is faced by everyone. Stress and anxiety are a major cause of restlessness, sadness, and discomfort but it is not a strange thing that nature is packed with various health beneficial properties that are used for centuries to getting rid of all health complications. In this article, a list of essential oils is being presented that is wonderful to break down the major issue that is anxiety which is a great strain in your relaxed mood and don't allow you to be happy and contented in your life so let's try thees oil to have a pleasant impact on life because anxiety is a central issue that leads you towards old age even in youth so let's enjoy your life and fraught your mind with the beautiful thing by eliminating all tensions and stress. Theses oils are the following.
Bergamot orange:
Bergamot orange essential oil is extracted from the Citrus tree. This oil is acquired by pressing the rind of these oranges and it is a famous oil to reveal anxiety. The healing of this oil gives a relaxed mood and gives relief from tension. It can be shopped online easily.
Clary sage:
Clary Sage is packed with natural anxiety-relieving properties that are also proved by the recent scientific study that 35 women who have an issue of urinary incontinence, they inhaled clary sage that becomes a cause of lower blood pressure and respiration ratio. This research highlight that inhaling of clary sage oil is very helpful to get rid of stress and tension and bladder abnormalities.
Chamomile Oil:
Chamomile is a small herb like daisy flower and scented, sweet oil is extracted from the flowers of the herb that play a vital role in anxiety and stress relieving. According to the research of the National Cancer Institute, a regular massage of Chamomile Oil for the patients of cancer is very beneficial and makes low the intensity of this fatal disease. Its massage is also healthy to decrease the level of stress and anxiety. Chamomile Oil is also available in an online shop.
Lavender:
Lavender is a purple-colored flower that is beautiful and has a scented attractive smell. Lavender oil is taken out from the flowers of its plant and is used for relief from stress and tension. This oil is packed with the inflammatory natural properties that are crucial for muscular relaxation. According to a recent study, it is recommended to use this oil before surgery and cosmetic treatment for getting positive results and reduces the level of stress from the mind of the applicant so that every good or negative result cannot affect his mental state. Lavender oil and its products can be easily purchased from online easily.
Lemon Oil:
Lemon oil is extracted from the leaves of lemon as it is rich with a refreshing scented citrus smell that gives a sense of relaxation and relief from stress and anxiety. But its limited use is beneficial but it's excess can because of stress production. So it is necessary to use it at a minimum and its lower doses. It is a noticeable thing that lemon oil causes skin sensitivity. It is also available in an online shop.
Neroli Oil:
Neroli oil is an orange blossoming essential oil that is taken out from a bitter orange tree. It is a sweet and citrus that cause anxiety relieving. This oil is beneficial to treat insomnia.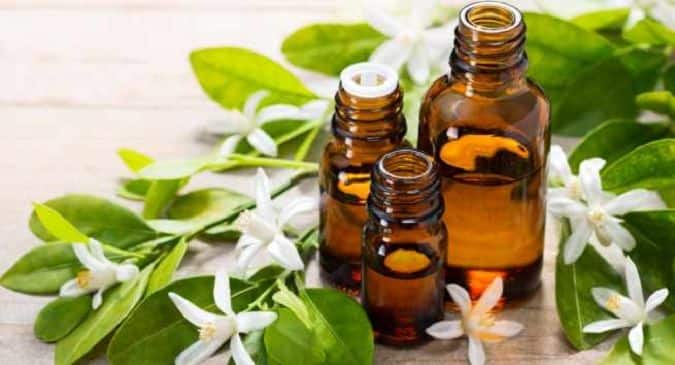 Rose Oil:
Rose oil is extracted from rose flowers that are scented and refreshing. Inhaling rose oil gives a rid of anxiety and stress. Rose oil is also used for a massage that give muscle relaxation.
Using Of Essential Oils:
Essential oils are very beneficial oil that gives rid of anxiety and tension. But these oils are not equally good and beneficial for everyone because some oils are toxic that cause infection and allergy. Therefore mostly manufacturer recommends diluting oils along with carrier oils so it is necessary to read the guide and given label on the packing of oil bottle before use. However, oil can be passed through a patch test and avoid to use directly on the skin. Hence do not use oil in case of allergy and irritation. Here are different ways to dilute the essential oil.
Test it before use
Avoid use in allergy
Oil Mixing:
These oils can be used by mixing different oils that are beneficial. These can be used for inhalation aromatherapy to reduce anxiety and stress.
Warning to Use Oils:
The pure essential oil can be the cause of toxic and irritation. So don't use it directly on the skin and eyes. It can cause irritation and allergy. Some signs of irritation are following,
When to see Doctor:
Chronic stress and anxiety effects on mental and physical health. It may because of sleeping difficulty, irritation, muscular tension all these effects are necessary to see doctors. Essential oils play a vital role in the relaxation of your stressed muscles and mental anxiety. These oils are available om different websites and can be ordered easily but it is n important thing to get a complete guideline about the oil and its usage as well as side-effect before order and use. A patch test is integral before use so that you can remain safe from the side-effects of products but in case of a critical health issue, it is recommended to consult your health physician.