High Fiber Foods. Fiber is an important part of balanced food and it also improves health as well as plays a vital role in weight loss. Fiber is necessary for good health and it is vital for disease prevention. Fiber is also called with the name of roughage and it is found in plenty of fibber in plants and nuts. It is also undigested foods that cleanse the digestive system and keeps you healthy and fit. Fiber flushes out unhealthy cholesterol and carcinogens from the body that are a big hurdle in health. Fiber has two categories, first is soluble and the other is insoluble fiber. Soluble fiber is a water-soluble that dissolves into water and keeps a balance in blood sugar levels that decreases body cholesterol. The soluble fiber is found in oatmeal, beans, barley, nuts, apple, citrus, celery, citrus, and pears. Insoluble fiber is now water-soluble as it is a heavy fibber that is crucial for digestive issues and prevents constipation. Plenty of insoluble fibbers is found grains, wheat, cereals, carrots, and tomatoes. Generally, foods have both kinds of fiber. Natural and unprocessed foods are a good source of fiber. But fibber is not found in meat, dairy, sugar, rice, and white bread.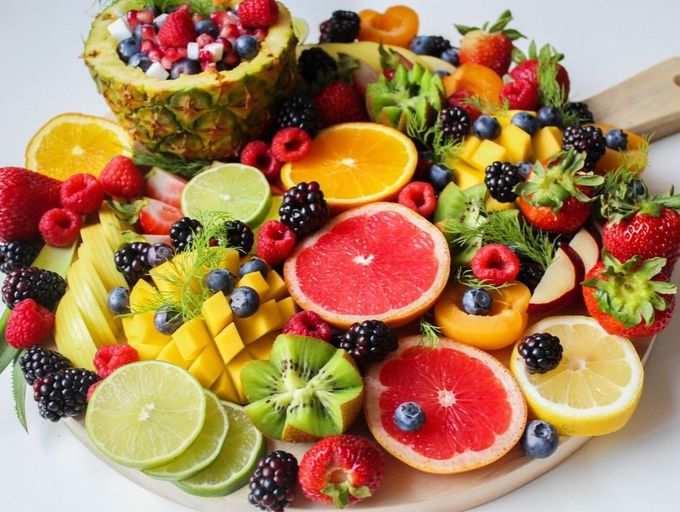 Benefits of Fiber:
According to a recent health study, it has highlighted that 9 out of 10 people are suffering from fiber fewer foods because a large number of people use processed foods including canned fruits that is a major reason for diseases increasing and people are suffering from blood pressure, sugar, heart, and digestive diseases. It is impossible to count the health benefits of natural foods and their role in disease prevention. Fiber is essential to have a healthy lifestyle and to stay regularly. It is proved in recent studies that the use of regular fiber plays a vital role in boosting up immunity and the digestive system. Some major benefits are the following,
Stomach and digestive Issues:
The human body needs a fine quantity of fiber for the smooth running of the system. A fiber-rich diet is essential for bowel movements and for their easy passing because lack of fiber makes it difficult to move and its effects appear in the form of stomach pain, hunger disappearance, and restless sleep. Fiber prevents you from constipation and diarrhea by decreasing intestine inflammation that is also good for gallstone, kidney stones, and irritable bowel syndrome. The use of fresh fruits and fiber-rich food decreases the effect of gastric acids and removes the danger of being the prey to gastroesophageal reflux disorder (GERD) and ulcers.
Diabetes:
Fiber is a crucial health mineral that makes a lower absorption of sugar in the bloodstream and improves its level in blood. So it is very beneficial to take both kinds of fiber for the patients of diabetes as well as for a healthy person.
Cancer :
Cancer is a fatal disease and it is hard to have a life after suffering these diseases but the fiber is a great enemy of cancer so it is a great idea to takes fiber-rich foods for getting rid of these fatal diseases. Plenty of fiber means a happy and healthy life that saves you from stomach cancer and digestive issues.
Radiant Skin:
Yeast and fungus cause acne issues on the skin but the use of fiber foods makes skin acne-free and also removes abhorrent skin scars. Particularly,  psyllium husks have a natural ability to flush out toxins from the body that improves skin texture.
Heart Issues:
Soluble fiber is a central mineral that needs the body excessively so fiber-rich foods are integral for cholesterol level improvement. Fiber saves you from an imbalance metabolism disorder that decreases the danger of many other diseases like diabetes, stroke, and reduces inflammation that is the mother of all abdominal issues. Fiber foods are also good for abdominal fat burning.
Fiber Is Weight Loss Supplement:
Fiber is not beneficial;l for digestive has strong immunity but also it is a great function to bur extra fat from your body in a natural way. Fiber is an undigested mineral that stays in the body for a long time that gives a realization of fullness and suppresses hunger that causes weight loss. Fiber burns extra body fat by regulating blood sugar levels because the use of junk foods gives a sense of eating more the causes of weight gaining. The use of fresh fruit and foods that are rich in fiber gives more energy for tough exercise and doesn't make fat in the body.
Use of Whole Grains:
Whole foods are a rich source of fiber and its a lower quantity is found in processed foods so it is a good idea to add whole foods in your diet to b3e active and healthy. Cereals have a high quantity of fiber so it should be added to your breakfast. Corn flakes, barn flakes that are boosting up the level of fiber in your diet. if cereals are not your favorite then it should be added unprocessed food like cereals and wheat . The fiber in rich quantity is also found in brown rice therefore white rice and bread can be replaced with the brown breeds.
Baking is a favorite task for domestic women so it is not difficult to raise fiber level in your baking. However, you can use whole grains and floors instead of whit floors.Add more yeast in the dough that is rich in fiber. You can also make your cookies more delicious by adding unprocessed bran in cakes, muffins, and cookies that will be tasty as well as healthy.
Use Of Flaxseed:
Flaxseeds are tiny brown-colored triangular seeds that are known as life-giver food because it has countless benefits because it gives strength to bones and joints as well as good for strong immunity.F flaxseeds are rich with fiber and omega 3 fatty acids that make a low level of cholesterol. These seeds can be added to your coffee, cereals, and yogurt.
Use of Fresh Fruit and Vegetables:
Fresh fruit and vegetables are natural minerals and vitamins packed foods that are great healers and also good for the health of the whole body. Barries have a treasure of fiber so it is necessary to add blueberries, strawberries, and raspberries in your breakfast cereal for increasing its health and taste level. Try to take a fruit salad dish on a daily basis so it should be added in your food recipes. Take fresh fruit instead of juices because a glass of juice has no fiber but a single orange has 3g fiber and more than 70 calories.
How to Use Fruits and Vegetables:
Peel of fruit and vegetables have a good quantity of fiber so try to eat your fruit and vegetables with peel and don't peel off such as apples and pears. Use fresh vegetables in your soups and sauces. For instance, mix chopped frozen broccoli into prepared spaghetti sauce or toss fresh baby carrots into stews.
Fibber Supplements:
Natural foods are a rich source of fiber and always healthy that are also diseases prevented because it saves you from digestive and stomach problems. Fiber is also good for strong immunity and shows strong resistance against cancer cells. While fiber supplements also come in a huge variety in the form of powder, wafers, and chewable tablets. but some drawbacks are also in fiber supplement that makes it useless. These are the following,
Fiber supplements have a lack of vitamins, minerals.

Fiber supplements are not for patients of diabetes.

Don't use excessively these supplements.