How to prevent wrinkles in the 20s.Human life has main three stages that pass without any stay. The most important and favorite one is the second stage that youth and it is the climax of beauty, strength, and youth, and no one in the world wants to be old but the most common hurdle in the way of youth is your face wrinkles. Now there is a long list of creams and lotions are available in the markets that are used in order to get rid of wrinkles. Some people use laser treatment and surgery to maintain thier young appearances. Women particularly want to be young even at the end of their last stage of life. A large number of people have a tough routine of exercises, diets, and skin treatment to pertain thier beauty forever.so here are 12 ways that are very helpful to treat premature facial wrinkles and gives a younger look to you and your face. Here are some tips that are very helpful to eliminate your skin wrinkles by eliminating some bad habits and eating foods.
Under Weight:
Everyone wants to look slim and smart but healthy. But if you are fit and slim and want to lose your weight more it will be not good for your facial beauty because of the excessive weight loss show its side effect in the form of premature wrinkles on the face that is not a good sign but also the end of beauty. So it is necessary to maintain your weight and make healthy food for a young appearance. Because extra weight loss finishes elasticity of the skin and it becomes loose. So try to maintain your weight that gives a younger look and wrinkle-free skin.
Gravitational Forces:
Gravitational Forces is another cause of facial wrinkles. Hence the people who remain busy professionally in the work that they have to do with down head they become elder with the wrinkled face. The download is a hurdle to reach the blood in the facial cells and causes premature wrinkles but the standing head allows proper blood circulation and keeps skin young, wrinkle-free, and tight. So do exercise of head raising in a few minutes in a day.
Avoid to Use Straw:
Drinking water and juices, milkshakes are routine for everyone but some people are habitual to be drinking with straws they suffer wrinkles on the upper lips due to the same posture of drinking. It is the best solution to avoid drink with a straw and uses glass or mug instead of a straw.
Have A Sound Sleep:
Sleep properly is very essential for good health and radiant skin because the people who have poor sleep their skin looks dull, loose, and wrinkled. So it is necessary to take 8-hour sleep properly and eliminate all negative thoughts from your mind.
Do not Drink Alcohol Before Going to Bed;
Alcohol is a health enemy because it is poisonous for your body, skin, and brain. Alcohol becomes the root of many diseases and even it is life-taking. It also a wrinkled producer so if you want to get a young-looking skin and fresh face so make be routine to avoid taking wine before going to bed strictly because alcohol dehydrates and relaxed your throat that mitigates the advantages of normal and sound sleep.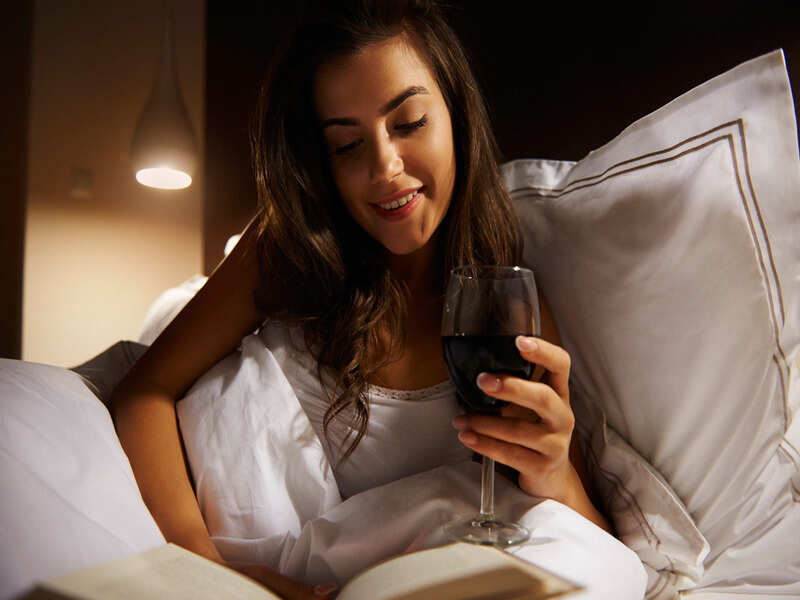 Eliminate Stress and Tension From Life:
Stress, trauma, anxiety, and tensions are creepers that eat your good health, youth, and beauty. It is estimated idea, that the people who do not take stress and tension they look younger ten years less than their actual age. Tension affects badly on your mental health and its results appear in the form of the disappearance of hunger and sleep that push you towards old age and wrinkled skin.so if you want to be young, then do not think about the things that are not under your control.
Skin Cleansing:
It is necessary to clean your face with a moisturizing lotion. Moisturizing skin gives a softness to your skin and clean dust particles that damage skin and affect its tightness. Therefore it is a perfect tip to clean your face with moisturizing milk at night before going to bed. It will protect your skin from wrinkles and pertain to its young appearance.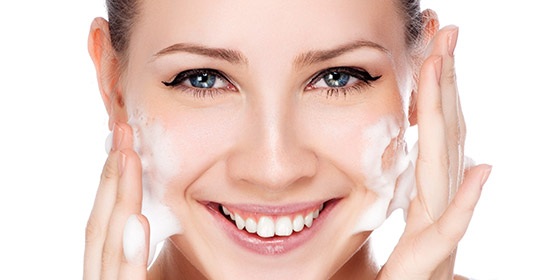 Avoid to Eat Sugared Sweet Foods:
Diet is a central concern to your health. The people who eat fresh natural fruit and whole foods remain fit and their skin looks young and wrinkle-free. Use of sugar excessively damage your system, skin and brings a flood of a health problem that makes you old before age and even snatch tightness and radiance of the skin. However, it should be eliminated bakery foods like sweets, bread, cakes, and many more. It is a refreshing idea to add fresh fruit in your diet for getting carbohydrates that are needed for the body.
Conclusion:
To sum up, it is a clear-cut thing that no one wants to be old and does not want to lose their beautiful and radiant skin so it is necessary to avoid all those things that are harmful to your skin. Regular exercise and whole food are necessary for bright and wrinkle-free skin. It should drink plenty of water because it keeps balance in blood flow in the body and keeps the skin refreshing and wrinkle-free. Besides this, there is a number of top branded creams are available in the market that is really good for wrinkle removal. These products are beneficial to make skin soft and glowing. Avoid eating junk foods and drinks that are really vital to push you towards unwanted wrinkles that decree your beauty and affect health badly. Furthermore, it is a simple tip for avoiding wrinkles to take a good diet, sleep well, avoid junk food, and do not take stress by relaxing your mind. Go for outing and spend sometimes in a week with your friends and family.