Skin Care Home Remedies For Removing Dark Spots On Face. Beautiful and clear skin is a dream of everyone particularly women and girls are very conscious about their beauty and the progress of the beauty industry is a red-lighted prove and it has discovered by research that women of developed and even underdeveloped countries spend more then 60 % expenses on the purchasing of beauty products and the craze of looking young and beautiful is increasing with the passage of time but in this article, home remedies are being presented that are the perfect solution of dark skin spots that are obstinate and even are not removed even after using of expensive products. These are simple home remedies that are beneficial and without any side effects and a proper application of these tips will be helpful to get a spotless and clear skin.  these remedies need the thing that is part of every kitchen and can be used easily without any mess of join beauty clinics.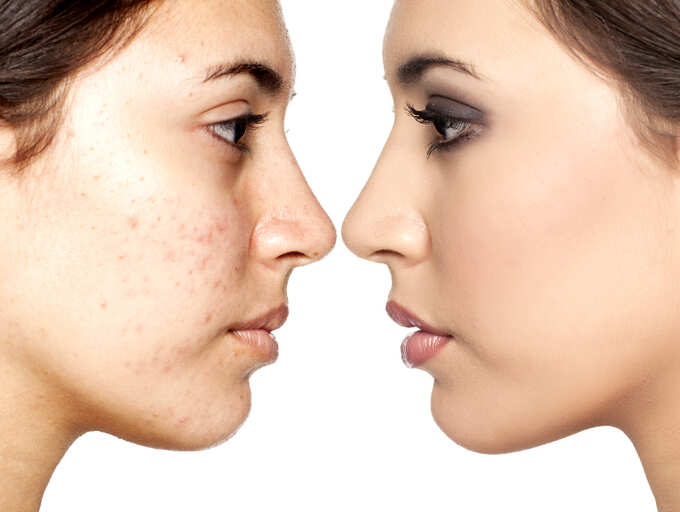 Prepare A Scrub:
The scrub is a fine solution to remove and lighten dark spots of skin. So make a scrub at home that can be used daily and it is a mixture of natural things that shows great results and you will find clear skin in a month. Take an oatmeal powder, almond powder, half teaspoon honey, lemon, and orange juice because vitamin C has a natural resistance for spots and spots of skin as well as blotches. Make scrub and apply it on the face and rub it slightly with the pores of the finger and wash it with fresh water. Raw honey has vitamins of thousands of flowers that are best for clear skin.
Used Tea Bags:
Teabags are also used for the solution of dark eye circles and spots as well so do not waist used tea bags and freezes them after use and pout hem on the eyes more than half an hour and you will find that dark circles will be removed magically.
Domestic and Natural Face Pack:
Face pack that is made at the home it is better thousand times from market products because it has no harmful ingredients and it is also not costly so make face pack at home in cheap price spending having marvelous result leaving no side effects. Take a spoon of lemon juice, orange juice, tomato juice, and 2 spoons of gram flour, make a mixture and apply it on the face neck, arms, and foot, find reflective results.
Skin Toner:
It is very easy to make skin toner at home that is very easy to make and apply on the skin directly. No doubt it is a perfect result to light the dark spots take cider apple vinegar and mix it in the water and apply it ob=n the whole face with a cotton swamp and leave it for minutes. Repeat this application twice a day.
Aloe Vera Gel:
Aloe vera is king in the home remedies so here it has a function for the spotless skin so it is best to take fresh aloe ver gel and mix it with honey and apply it on the skin and leave for 30 minutes for the desired results. After that wash it with water. Repeat it once in a day.
Use Of Raw Milk:
Milk is a calcium packed natural liquid that has countless advantages. Milk consists of lactic acid that lightens spots, so take fresh milk and apply it on the affected area and leave it until it becomes dry. Repeat this process twice a day.
Use Potato:
Azelaic acids are very helpful for reducing dark spots and blemishes, skin pigmentation. So cut it into slice and rub it smoothly on the spotted area and leave for 10 minutes.
Good and Balance Diet:
No doubt the people who eat good diet by adding fresh vegetables, salad, and fruit in their diet and take it on daily basis, it is a rarely they find any skin issue, because a good circulation and required diet makes their skin clear and neat so try to take good diet for avoiding all skin problems and for the preservation of beauty.
Use Of Vitamin C :
Vitamin C has natural antioxidants that make skin bright and clear so it is an excellent way to get rid of blemishes to take vitamin c rich fruits and vegetables. It will be protective of the cell rebuilding and makes skin acne-free as well as dark spots.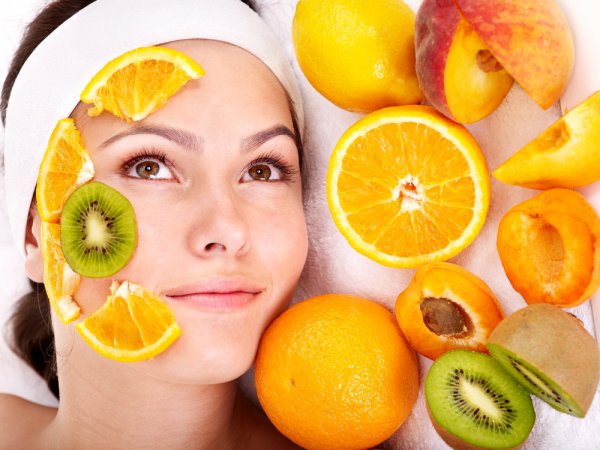 Night Cream:
It is a top-listed tip that uses a well-named night cream that will be good and beneficial for clear skin so it is better to apply night cream and leave it for the whole night and wash it with clean and clear face wash because it is specially made to give a blemish-free and spot-free skin.