Ultra-processed Foods. Ultra-processed foods are those foods products that are generally preserved with sugar, oil, fats oils, etc. Ultra-processed foods are a kind of food that is passed through the inedible process in order to make them easy for a long time using. It is not a new method of food preservation but also it has been used in different forms for centuries. When people store meats and vegetables by dry them and use it for a long time including, coriander, mint, apples, carrots, raw meat, raw dry fruits, and nuts. But that was safe to use but now ultra-processed foods are harmful and risky for health due to artificial flavors and colors. Food properties changes in form of processing. Food is processed by adding salt, oil, and sugar. For example, canned food is preserved through a serum that pertains their quality and minerals. Often food is processed with 3 ingredients.  The essential ingredients that are employed to processed ultra foods are salt, sugar, fat, and artificial colors. Soft drinks, frozen meals, fast foods, cakes, and cookies are illustrations of these foods. According to recent research, more than 80% of people in western countries use canned foods for getting calories. But ultra-processed food cannot beat the importance of unprocessed foods like that are more healthy and full of minerals that are not found in the ultra-processed foods. For example, you can get a good quantity of fiber from whole foods as compared to the pills of fiber. Processed foods are just formed foods that have no such really health benefits ads found in the raw foods. Furthermore processed foods are saved by removing inedible parts.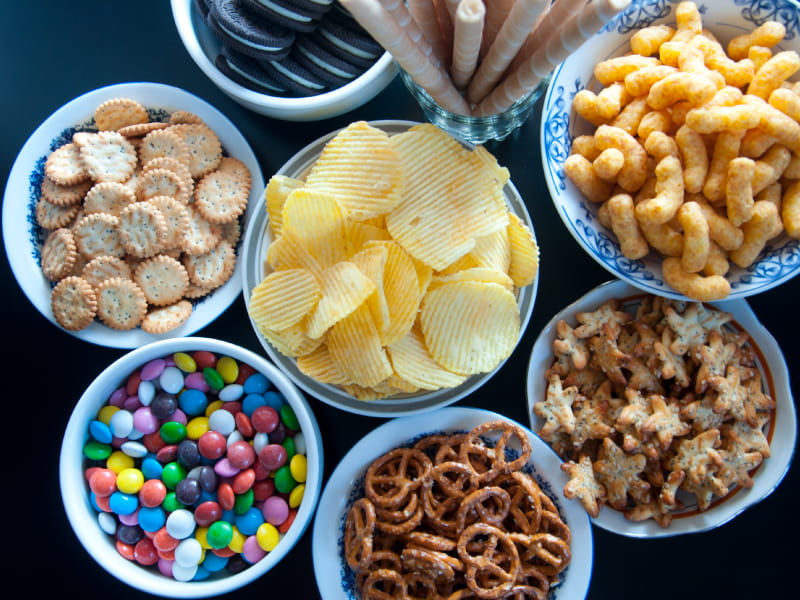 Stages of Food Processing:
First of all, it is assured about the edible state of food by harvesting grains, shelling out nuts, and slaughtering chicken to put out all waste after that is this is undergoing processing but still it is whole food in its nature and ingredients. The second stage is a bit complicated as food is cooked, frizz, and canned. A third stage, sugar, artificial flavor, color, salt are added in the food that gives a complete form of ultra-processed foods that can be store for a long time and brings ease in the lifestyle particular for the job holder who has no time to buy and cook raw foods for themselves. Mostly western have great use of ultra-processed foods.
Are Ultraprocessed Foods are Healthy?
According to health researchers, ultra-processed foods are not hygienic and healthy. However, they become the cause of many health issues. People who used canned foods are victims of obesity, diabetes, heart, and vascular diseases. Ultra-processed food also becomes the cause of cancer and stroke. It has been concluded through research in which two gropes of people were classified, first take processed foods and other eat whole food, after a particular time, it is found out that risks of cancer have been found in processed foods eaters and the whole food eater have good health that proves that how dangerous to use processed foods on regular basis.
Bottom Line:
It is an age of science and technology, living habits of people is changing rapidly but it does not mean that you should do compromise on health measurer. Fresh foods are matchless in their health benefits and no one can deny this fact that good health is depended on the fresh and whole foods habits so try to take fresh foods instead of processed food because ultra-processed foods cause of weight gaining and much other life taking diseases like heart attack, cancer, stroke, and diabetes.