Uterine Fibroids; Causes, Symptoms, Diagnosis, Treatment. Fibroids are a type of tumor that appears as an inaccurate and abnormal growth in the uterus of women. Often these tumors grow larger and become of abdominal pain, irregular bleeding, heavy periods that remain more than 15 days, and sometimes it appears after less than 3 weeks. Mostly it reappears after first removing. Although it is noncancerous and there are no specific causes of a tumor developing. The major types of fibroids are the following, i.e. Fibromas, Myomas, Uterine Myomas, Leiomyomas. Mostly it appears at the age of 50 years old and sometimes there are no symptoms that do not appear even in the existence of fibroids.
Intramural fibroids: Intramural fibroids are a common sort of fibroid. This fibroid generally appears near the wall of the uterus. Some times these fibroids expand their roots in the whole womb that effects productive capabilities.
Subserosal fibroids: It is a form of fibroids that appears at the outer side of the uterus that is known serosa. Its growth also causes the bulky size of the uterus.
Submucosal fibroidsThis type of fibroids appear in the central layer of the uterus and it is not common form.
Major Causes Of Fibroids:
The major causes of fibroids are hormones, inheritance issues, and pregnancy. Sometimes hormone problems also develop fibroids in the uterus because estragon and progesterone are created by ovaries. Often pregnancy enhances the production of hormones that cause fibroid creating. If in your family, your mother or sister suffers from fibroids, it may also appear in your uterus.
Fatal Effects of Fibroids:
Unfortunately, fibroids are dangerous for women as it is not good in the duration of pregnancy. It is also a great risk if it appears at the age of 30 or earlier, it causes destruction for the womb because mostly surgery is recommended for removing fibroids that are a great risk, and some time it creates complications for getting pregnancy and effects productive powers.
Symptoms:
Symptoms are dependent on the fibroids of size and location. Mostly its major symptoms are heavy periods and irregular bleeding that cause blood deficiency. Severe pain in the lower part of the body. It also enhances urine.
Diagnosis:
It is necessary to see gynecologist of the appearance of symptoms and gets a pelvic exam. This test is utilized to know about the size, condition, and shape of the uterus. An ultrasound wields to know the condition and places the location of fibroids. Pelvic MRI is another test that is necessary to know the uterus ovaries and their appearance for taking a decision to remove fibroids.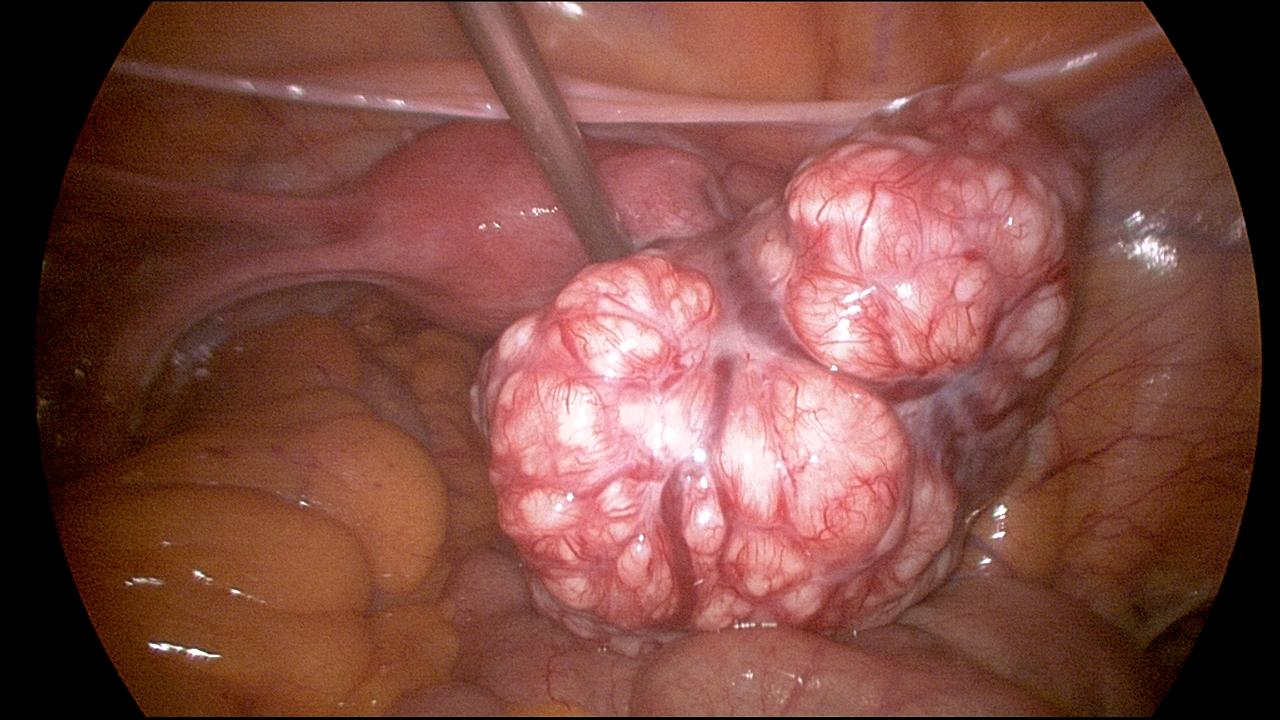 Treatment For Fibroids:
Generally, the treatment of fibroid depends on the size, location, and age of the patient who is suffering fibroids. Abdominal massage, yoga, and heat are beneficial but don't use heat in case of heavy bleeding. Try to use fresh food and avoid using meat and other high-calorie food. The use of cold water, green tea, and berries are good for fibroids cure.
Use of Medicines and Surgery:
Fibroids are tried to treat with proper medication but in case of severe and large-sized fibroids, it needs surgery in order to remove fibroids. Surgery is also performed by inserting a camera. Fibroids are a rooted tumor that may reappear after removing the first time.